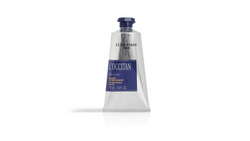 The Perfumer
L'Occitane After-Shave Balm 75ml
Lightly fragranced with a sublimely rich texture, our aftershave balm
nourishes and calms the skin
. We added anti-inflammatory birch sap to soothe skin, working to
reduce tightness and razor irritation
and leave your face supple and comforted.
Enriched with sumptuous shea butter
, the balm melts into the skin to nurture it. Sourced from Burkina Faso €" where locals have long used the plant to protect their skin against the hot, dusty Saharan winds €" our Shea butter is the highest quality, organic and certified as fairly traded. These details, which are of the utmost priority to us, ensure the balm is as good for the community as it is for you.
The subtle, spicy scent will instantly transport you to our beloved Provence. lavender
fields swaying in the breeze, the salt air of the Camargue and the earthy aroma of Roussillon's ochre cliffs all inspired this masculine fragrance.
Full of vitamins and fatty acids that revitalise skin, our exceptional L€™Occitane Shea butter balm has purifying properties to
reduce any irritation from shaving
. The resulting product is as refreshing as a cool sea breeze on a Mediterranean summer day